Advertising Rollup, Customizable Rollup, Single Sided Rollup, Double Sided Rollup.

Aluminum structures allow easy and fast assembly.
Complete with 100% polyester fabric printed in high-resolution, studied in the weight and in the structure to allow a perfect tension at every point of the fabric.
Guaranteed over time without the "curling" effect typical of PVC that curl at the edges.
Accompanied by practical transport bag.
Available various types of structures and sizes.
Availability of magnetic brochure holders.
ROLLUP BASIC one side printing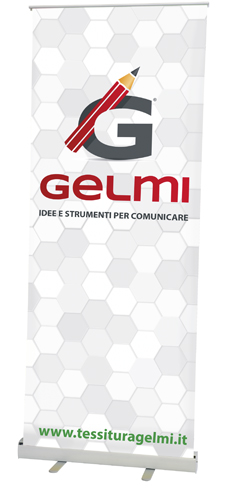 Also the basic version is studiedin minimal details.
Upper profile studied for fabric with keder insertion,
to allow a safe fix of the fabric also in outdoor uses.

Ballast and spikes available for outdoor.
Elegant and high-design version


Elegant stand
with chromed sides
and lower leveling screws.

Telescopic rod to adjust the height of the structure and the tension of the fabric.
Practical and comfortable padded carrying bag.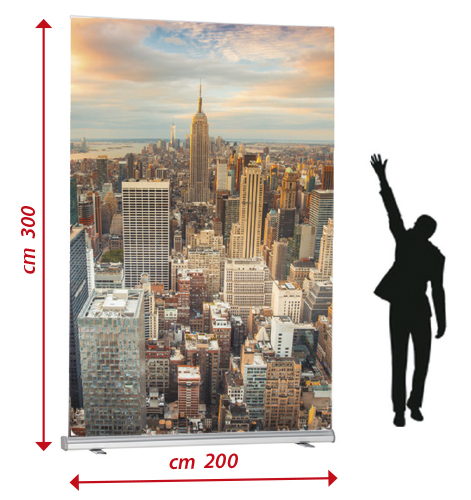 Dual graduated telescopic rod to adjust the height of the structure, and have the perfect tensioning of the fabric.

CONTACT US FOR MORE INFORMATION