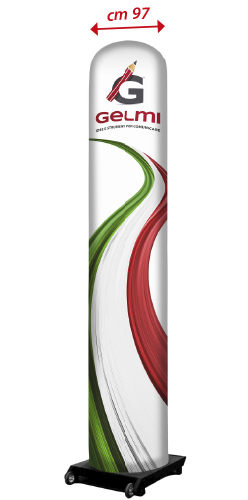 Ballast base
with wheels.

Fully customized inflatable totem.
Complete with electric engine and light to illuminate the fabric.
For the use it doesn't need ropes, infact the base, whose weight is 65 Kg, is the ballast itself that allows you to use the inflatable in outdoor.
Totem can be easly moved thanks to its wheel-base.
Available in heights cm 300, cm 400 and cm 500.
CONTACT US FOR MORE INFORMATION