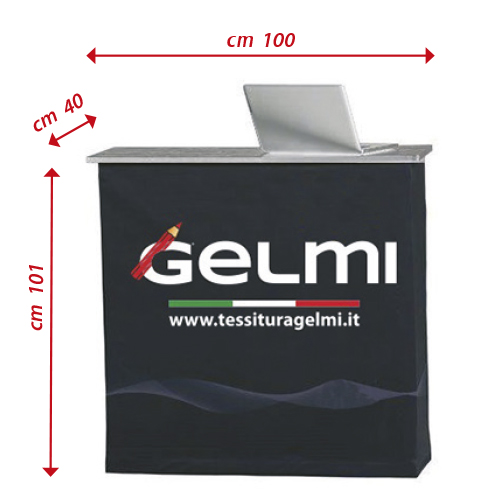 Aluminum structure that allows a quick and immediate opening / closing, complete with central shelf.
Fabric printed in high resolution with velcro to fix to the structure.
With large bag trolley for transport where you can also fit two roll-up,
in order to create a practical setting.
Aluminum pantograph structure.
Top shelf and center
in white wood.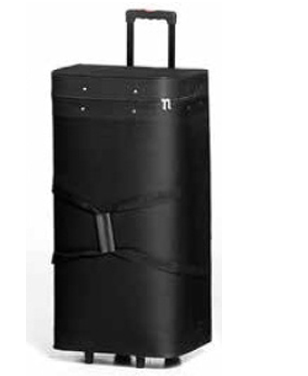 Practical trolley bag
for transportation.
CONTACT US FOR MORE INFORMATION