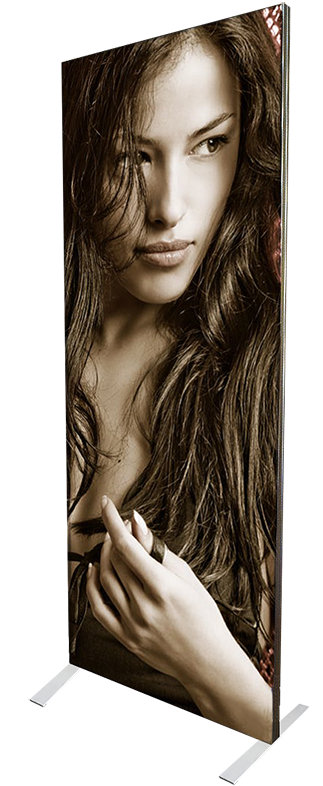 Great visual impact
The simple and linear structure leaves complete space
and importance to the image.
Lightweight, easy to transport and assembly.
Transport bag and assembling kit included.
AVAILABLE DOUBLE SIDE PRINTING VERSION.
Realized with
our aluminium square
profile mm 40×40.
Fabric graphics are edged with silicon
bead that simply slots into the specially
designed channel in the frame.

Indoor bow base,
painted iron
and rubber guards.
10 kg outdoor base,
painted iron.
Standard dimensions: cm 80 x h 200 – cm 145 x h 200 – cm 180 x h 180 – cm 250 x h 180 – cm 300 x h 250
CONTACT US FOR MORE INFORMATION